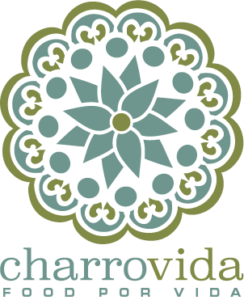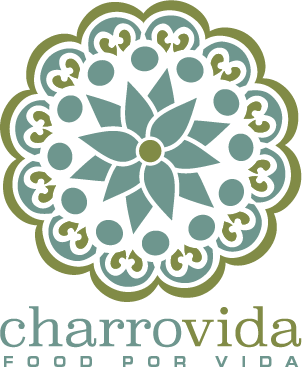 Every Charro has a story to tell…
And with charrovida, that story is one that pays homage to our Mediterranean and Sonoran Desert heritage. We are embracing a culture of preparing food that speaks of our commitment to longevity, sustainability and most importantly; the enjoyment born from sharing a delicious meal. The Charro family values bringing together experiences that have a positive influence on the people and communities around us for generations to come.
With recipes that take cues from the heart healthy Mediterranean diet and native Sonoran cuisine, charrovida will use only health fats such as olive and seed oils, whole grains, fresh local produce and cook with only sustainable proteins and natural resources.

LEAD WITH
VEGETABLES
AND THE BEST
WILL FOLLOW
Chef Carlotta Flores has always had a little charrovida in her recipe plans, a pioneer in the heart healthy Mexican food movement decades ago, she like so many today, has embraced the Mediterranean formula for cooking that recently made Spain earn the 2019 healthiest country in the world.
In Salamanca, Spain there is a "comarca" or area known as "Campo Charro" which is where much of the Charro lifestyle famous as a sport in Mexico was derived from. Not the rodeo sport part of the culture, but rather the folklore, ranching, and use of ornate jewelry and dress as well as a commitment to delicious and mindful cooking that incorporates such items as olive oils, lentils, garbanzo, fish, red wine and all-natural farm raised proteins.
The legacy of Campo Charro and its Mediterranean roots reminded Chef Carlotta and Executive Chef Gary Hickey to examine the real charro history tied to Salamanca, Spain. Additionally, part of that process also meant that they design a kitchen with two unique and separate cooking areas, one for plant-based items only and one that cooks proteins. The Charro culinary team believe that people who want to eat plant-based foods would not want them cooked on equipment that also cooked beef so they are investing in a system that can please most any customer's diet, but one that is most importantly delicious for all to enjoy. Chef Carlotta's Hola Hemp brand of plant-based recipes will also be available as will the family's commitment to local ingredient sourcing whenever possible.
charrovida features a craft beverage menu with zero sugar added margaritas, sustainable and organic wines, health focused tonics and herb infused cocktails.